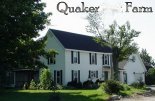 Follow Quaker Farm

Quaker Farm Home
Contact Information
Guest Speaker Info
---
AKC Collie Dogs
---

Online Farm Market

Raw Honey

Quaker Soaps

Adopt a Sheep


---

Border Leicester & Cotswold Sheep


---
Learn more about life on the farm!
Click here to read
Quaker Anne's
Children's Stories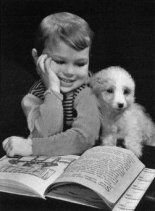 Stories include:


How Bees Make Honey

A Chicken is Born

A Haircut for Sheep

A Baby Horse is Born

A Baby Goat is Born

Lassie Saves a Lamb

Quaker Hill Farm
Harrisville, Michigan

Wool Locks, Fleece & Roving
Wool, yarns and hand spun items are available at the Quaker Farm Shoppe. We also have raw fleeces available - in the following colors: black, brown and white from our Cotswold Sheep and Border Leicester hand spinning fiber flock. We carefully skirt our fleeces the fiber you receive will be of prime hand spinning quality. Check back for pictures of our fiber samples.

Order your fiber early, we sell out quickly.

Doll Hair & Santa Beards
Our Border Leicester and Cotswold wool is perfect for doll hair and Santa beards. Wool locks from these sheep are highly prized by Santa makers, doll makers and general crafters all over the world.
Before & After - Cotswold locks raw (left) and then washed and sun dried (right)
Cotswold wool locks are awsomely lustrous! Cotswold wool has a beautiful shine and curly lock formation which makes it ideal for Santa bearding and doll wigging. Border Leicester wool has a bit less sheen but has a soft, subtle character that is also perfect for doll wigs and Santa beards.

Due to the nature of a truly natural product there will be variations in lock length, curl texture and general coloration. Be assured, all wool locks come from our own free range organically raised sheep. Locks are free of grease having been washed in gentle detergent, rinsed and then air dried in the sunshine. We remove as much organic matter as possible, but there may be a very minor amount remaining.

Available in varying shades of white. Silver and shades of grey also available. Our premium wool locks are hand picked and separated into individual locks for highest quality. We carefully package wool locks to preserve the naturally curly character.

Photos below were taken outdoors to provide the best representation of color which will be varying shades of white to off white and are provided as a general example of our available locks.

Cotswold Wool Locks

Color: White

Lock Length: 6 - 10 inches

Price: $7.50 per ounce & S&H, minimum online order - 2 ounces
An ounce is approximately a sandwich baggy full
Orders outside the US, e-mail for S&H costs.




Border Leicester Locks

Color: White

Lock Length: 4 - 9 inches

Price: $7.50 per ounce
An ounce is approximately a sandwich baggy full
Orders outside the US, e-mail for S&H costs.



---
Raw Fleece (2nd quality) e-mail for availability Sold out for 2010

Our 2nd quality Raw Fleece provides an economical alternative for crafters who would like to work with 2nd quality locks. These are sections of fleeces which have been sorted through and had the premium locks removed. These unwashed fleece/lock sections are well skirted but do contain varying amounts of organic material and chaff; quality varies. Sold by the pound, orders are non-refundable, quantity is limited and we sell out quickly each year. This also makes excellent roving either by itself, or mixed with other fleeces.



Photo shows a general example of Cotswold wool in this category.
---
Wool Roving
Quaker Farm roving is processed locally in Michigan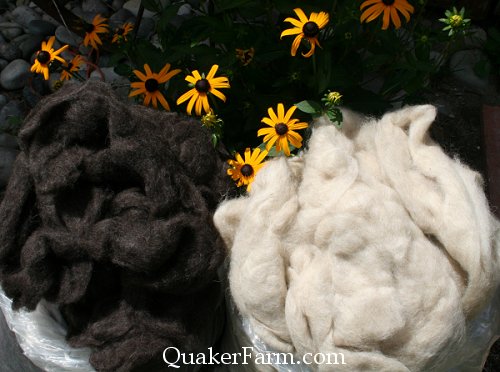 Unusual & Exotic describes this unique roving - an unusual blend of Cotswold and Border Leicester lambs wool, Llama, and Collie. Alpaca is additionally blended into Chocolate Mocha only. Our rough Collie dogs have remarkably soft undercoats (take a look!), our lines being imported from Europe. This roving is pure delight to spin and makes an excellent and unique gift idea for the fiber artist in your life!


Natural colors - Chocolate Mocha or Vanilla Cream.

Note: We want you to be happy with your purchase. So, in an effort to ensure complete customer satisfaction, we photograph our roving outdoors in the sunlight to assure the most accurate color representation. However, color shades may still vary according the screen resolution of the monitor you are viewing our pictures on.


---


Vanilla Cream Roving


Swirling shades of white and pale cream with dark fibers lightly specked through it. Fiber blend: Cotswold and Border Leicester lambs wool, Llama, and Collie.


4 oz. | $10.00



8 oz. | $16.00

16 oz. | $30.00



click image to enlarge then press your back button




click image to enlarge then press your back button



---
Chocolate Mocha

Rich dark varying tones of brown misted with whispers of white. This roving overdyes beautifully. Fiber blend: Cotswold and Border Leicester lambs wool, Llama, and Collie, Alpaca.


4 oz. | $12.00



8 oz. | $18.00

16 oz. | $34.00



click image to enlarge then press your back button




---