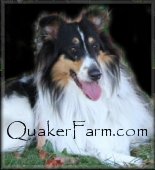 Quaker Farm Home

Quaker Hill Farm in the News

Animal Planet
photo essay


---
Guest Speaker Request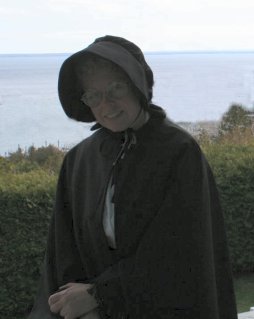 Quaker Anne is available for speaking engagements at churches, seminaries, universities, synagogues, schools, museums, PTA's, rotary clubs, businesses, youth agencies, senior centers, community programs, luncheons and more.

An enthusiastic presenter with a wide perspective, Quaker Anne shares wisdom and insights from a broad background of experience that includes the following:
Author
Milk-Based Soaps, Making Natural Milk Soaps, The Quaker Cookbook
Writer
Articles on farming and homesteading and Quaker Anne's Children's Christian Stories
Midwife
For 30 years, attending over 1700 births, many with Amish & Mennonite families
School Founder
Michigan School of Traditional Midwifery and the Pioneer School of Homesteading
Web Site Designer
For over 12 years, including extensive work with non-profit organizations.
Sustainable Farmer
Quaker Farm, 30 years.
Home Schooling Parent
Several of her children attended or are attending college.
Community activist and Volunteer
4-H Leader for over 15 years, former 4-H Council President, President of the Alcona Local Foods Association, National Association for the Prevention of Child Abuse Award Recipient
Quaker Peace Minister & Spiritual Retreat Leader





A presentation can be tailored to the audience and population you serve.
Contact Quaker Farm by e-mail: quakerfarm@gmail.com
Programs are approximately 45 minutes to 1 hour in length and may include music and/or a power point presentation.




Topics include:
"Blessed Silence"
"Simplicity in a Modern World"
"How to Have More With Less"
"Homesteading is for Everyone"
"Natural Nutrition for your Pet"
"Living a Christian Life in a Secular World"
"Making Home Schooling Work in Your Family"
"Amazing Grace - Quakers in American History"
"This the Gift to Be Simple - Shakers in American History"
"Quakers in Michigan's Underground Railroad"
"Who are the Amish, Mennonites & Quakers?"
"Internet Business Marketing"



---