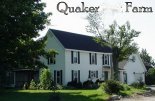 Follow Quaker Farm

Quaker Farm Home
Contact Information
Guest Speaker Info
---
Collie Dogs
---


Cotswold Sheep

Wool, Fiber & Doll Hair

Raw Honey

Quaker Soaps


---


Learn more about life on the farm!
Click here to read
Quaker Anne's
Children's Stories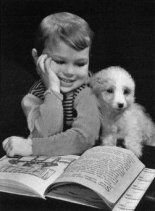 Stories include:


How Bees Make Honey

A Chicken is Born

A Haircut for Sheep

A Baby Horse is Born

A Baby Goat is Born

Lassie Saves a Lamb



...delightful children's stories about life on the farm, complete with beautiful illustrating photographs...
- The Old Schoolhouse Magazine




Quaker Hill Farm ~ In the News ...
---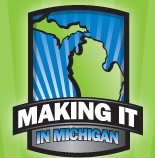 11-13-08
Making it in Michigan - 2nd Annual MSU Product Center's Conference.

Kimberly Anne teaches Internet Business Marketing at this conference and meets special guest and keynote speaker Eric Villegas, author of Fork in the Road cookbook and award-winning PBS cooking show.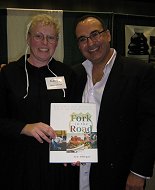 Fork in the Road cookbook is an excellent work featuring Michigan foods prepared to perfection! It is sure to become a favorite in Quaker Anne's kitchen!








---

10-24-08 THE BAY CITY TIMES
True North
Read the article here.
---
9-8-08
The ALCONA COUNTY REVIEW
Read the article here.
---


9-2-08 Animal Planet
Quaker Hill Farm was filmed for a new show and series for Animal Planet called Dogs 101 which will premiere in October. Quaker Hill Farm was chosen for their working farm Collies. To see the photo essay of the event click here!




---

8-08 The Alpena News
Bill of Quaker Hill Farm is featured in an article about raising bees and the raw honey sold at Quaker Farm.



---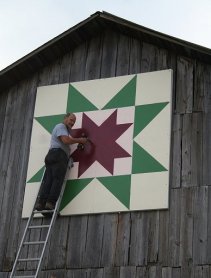 7-21-08 Alcona Quilt Trail Block Installed at Quaker Hill Farm
The North Star Quilt Block was erected on our barn! Quaker Bill carefully installed the block in 4 sections. To see the step by step process, read "A Block is Born" at the Alcona Quilt Trail web site.









---
7-08 WBKB TV Interview at Quaker Hill Farm
---

6-9-08 WBKB TV
Interview with Quaker Anne on the Internet Marketing Class she was teaching at Alpena Community College.



---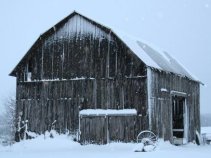 4-08 We are thrilled to announce that in April 2008 our barn was selected for the Alcona County Quilt Trail Project! We will have a 8'x8' quilt block with the "North Star" design to commemorate the life-saving work of the Underground Railroad which the state of Michigan and Quakers played major roles in.

We plan to have a small historical display featuring information about the history of the Underground Railroad. We are very grateful to the Hollyhock Quilt Shoppe in Harrisville, Michigan for their founding and ongoing support of the Alcona County Quilt Trail Project, and their contribution to the Underground Railroad historical display at Quaker Hill Farm.


---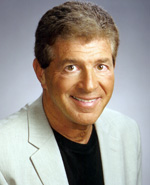 3-22-08 - WJR Detroit Radio
News/Talk 760
Warren Pierce interviews Quaker Anne from Quaker Hill Farm about the subject of eggs.