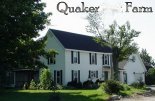 Quaker Farm Home
---
Sustainable Living
WORKSHOPS
---
Soap Making
Spinning
Felting
---
Cheese Making
Bread Baking
---
Introduction to Beekeeping
Basic Beekeeping
---
Basic Homesteading
Raising Poultry
Raising Goats
---
Contemplative/Silent Retreats
---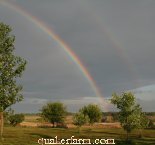 Grandmother's home cooking revived!





Cook in the simple Quaker Kitchen with Quaker Anne.

Using rare Amish and Quaker recipes, cooking classes focus on the traditional methods and techniques of farm-house cooking and include bread making, cheese making, cooking chicken and turkey, pies, traditional soups and more.
Spend an afternoon in a traditional farm kitchen learning about the goodness of homemade foods and how you can cook for your family. An emphasis on nutrition and economy. Classes are hands-on and include the sampling of finished projects. A great mother/daughter outing!



Minimum group size: 6, Maximum: 10 See schedule below.
Cost: $65.00 per person




Topics Include:

Basic Cooking Skills

Homemade Soup

Baking Bread

Pie making
Cheese, Dairy, Produce
Making cheese and yogurt

Cooking with Chicken

Roasting a Turkey

Participants sample all finished projects!
---
Class Schedule
Curative Meals that Heal
January 15 - full
January 22 - full
Learn how to work with truly curative foods and create meals that can help your family through the worst of cold and flu season. Focus is on traditional soups and nourishing dishes made especially to strengthen the immune system. Herbal baths and foot soaks too!


---
The Art of Bread Making
January 20 - full



Making bread is easy once you know the secrets of great bakers. Experience for the pure satisfaction of baking your own healthful crusty loaves. You will learn how to make:

Crusty White Bread

Hearty Whole Grain Bread

Fruit Bread

Butter-milk Biscuits

Materials included in registration. Participants taste test each delicious product and take home samples as available.
---
Nourishing Homemade Soup
Mar 26 full
Learn to make wholesome home made soup that is not only nourishing, but healing as well. Traditional chicken soup will be the subject of this holistic cooking class. Also included will be information about the healing herbs that make this soup the number one food choice during cold and flu season. Materials provided, refreshments served. Class size is limited, register early. Contact the farm for registration information.
---
Learn to Make Yogurt & Kiefer
April 9 full
Learn the easy secrets to making fresh natural yogurt and Kiefer and the many ways these healthful foods can be prepared. Materials provided, lots of delicious samples! Contact the farm for more information.
---
Cooking with Chicken
September 3
The most economical and creative meals are made with chicken! Traditional mouth-watering Fried Chicken and a one dish chicken casserole meal.


---
Cooking with Pumpkin
September 17
Quaker Farm is famous for their pie pumpkins which have been specially developed over more than 30 years! Learn to make bread, pie and a traditional New England favorite - pumpkin soup!


---
Pies Made Easy
October 1
Start now to get ready for holiday cooking. Learn to make the best traditional pies from the very best ingredients - from scratch. Have you ever made pumpkin pie straight from the pumpkin - if not, you do not know what you are missing! Fresh baked apple pie that will melt in your mouth. As a bonus, we will make traditional egg-nogg too! This is an interesting and tasty class!


---
Roast Turkey Dinner
November 5
Don't think that the idea of a homemade roast turkey with real stuffing from scratch is impossible - it is easier than you think. This class will include making traditional mashed potatoes, traditional gravy and the sit-down sampling of an authentic farm-house dinner.


---



Registration Information
Unless otherwise noted, there is a limit of 10 students per cooking class. Registration and attendance is limited to adults over 18 years of age. There are no child care facilities.

We intentionally limit the enrollment of our cooking classes to encourage discussions and provide as much personal attention as possible. Since we expect classes to fill quickly, we recommend you preregister well in advance.

Please note, these are intentional Christian gatherings of wide, interdenominational & ecumenical fellowship. We certainly warmly welcome persons from any faith group to participate but our focus is simple living through bible-based Christian perspectives.

Unplugged
We offer you the blessings of uncluttered thinking space - no TV, no Internet access, no CD's, DVD's or MP3's; no computers, radios, stereo's, I pod's or other distracting electronic devices.

No personal electronic devices are allowed (including cell phones) at Quaker Hill Farms cooking classes. In the event of an emergency, you can be contacted through the office.

What to Bring
You will be working in an authentic Quaker Kitchen with mostly non-electric cooking tools. Simply prepared foods and include mainly Amish & Quaker style dishes.

Please bring a hair net and food-service gloves.

Quaker Farm Cooking Class Cost
1 Afternoon class - $65.00 per person. Registration is non-refundable.

Smoking and Alcoholic Beverages
Not Allowed. Thank you for honoring our community/family policy of no smoking or consumption of alcoholic beverages.


Cancellation
We work hard to ensure the scheduled dates for each workshop, however, circumstances might occur that necessitate our cancelling or moving the date of a class. If we are unable to reschedule a workshop to fit your schedule, we will be happy send you a full refund.

Should circumstances develop that prevent you from attending, we will refund your fee (minus $15.00 processing fee) if we are notified of the cancellation 30 days prior to the class date. If we are notified after that date, we will refund your money only if we are able to fill your place in the class.


---
"The Lord bless thee and keep thee...."
- Numbers 6:24